Synthesizer V Studio 1.9.0 Final Update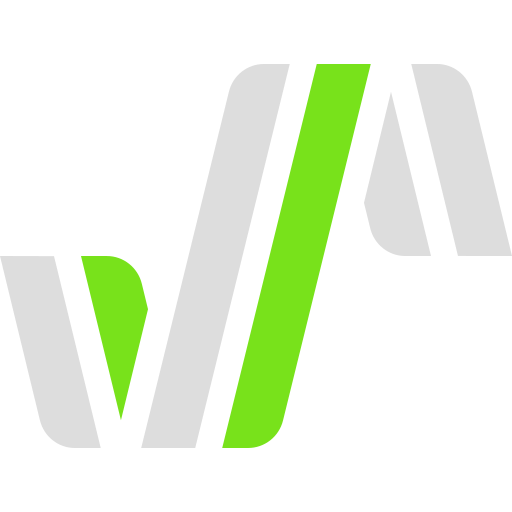 Dreamtonics releases Synthesizer V Studio 1.9.0, progressing from the beta versions initiated in April 2023.

Synthesizer V Studio 1.9.0 is the final release from the beta version. It introduces new features, improvements, and bug fixes. This includes:

Support for rapping in English and Mandarin Chinese.

Cross-lingual synthesis support for Cantonese.

Instant Mode redesign that allows note-specific settings.

Upgrades to the available AI voice databases to accommodate the new rapping and Cantonese singing capabilities.
This final update also fixes bugs discovered in the beta versions and previous stable versions.
For details about the new features, please refer to 1.9.0b1 and 1.9.0b2 beta release notes.
You can access the updates for Synthesizer V Studio and voice databases through the License and Updates panel inside Synthesizer V Studio.
Voice Updates
To fully utilize the new capabilities, make sure to update both the Synthesizer V Studio editor and the voice database to the latest version. The updated voice databases are:
| | |
| --- | --- |
| Dreamtonics | An Xiao, Cheng Xiao, Cong Zheng, Feng Yi, Kevin, Lin Lai, Mai, Mo Chen, Natalie, Ninezero, Qing Su, Ryo AI, Saki AI, Weina, Xuan Yu, Yuma, Yun Quan |
Apart from full versions of the voices, updates are also available for Feature-Limited Trial versions of D-Lin and Ritchy. The commercial release of their full versions will be announced at a later date.
Beta Voice Updates
Beta versions with rapping and Cantonese support are available from today for the following voice databases. The final versions will be separately announced upon confirmation with our partners.
AHS
Koharu Rikka AI, Natsuki Karin AI, Hanakuma Chifuyu AI, Tsurumaki Maki AI (JPN), Tsurumaki Maki AI (ENG), Kyomachi Seika AI, Tsuina-Chan AI, Kasane Teto AI
Animen
Eleanor Forte AI
*beta released on June 10th
AUDIOLOGIE
ANRI, JUN
Eclipsed Sounds
SOLARIA, ASTERIAN
E-CAPSULE
Xia Yu Yao
Quadimension
MEDIUM5·Stardust
Please note that beta versions of voice databases are not accessible from the in-program update feature. You can download the beta installers from our download page.
See below for detailed release notes.
---
Synthesizer V Studio 1.9.0 (Jun 21, 2023)
New Features
Auto-Process: updated AI pitch generation models with rap support (only for English and Mandarin Chinese at the moment) and more control options for singing.
Synthesizer V Engine: added Cantonese support (voice update required).
Note Properties Panel: added accent (only for Mandarin Chinese), intonation, and tone controls for rap notes.
Note Properties Panel: added Vibrato Modulation for singing notes (only for Pro edition).
Parameter Panel: added "Rap Intonation" view for editing rap.
Voice Panel: added global options for Vibrato Modulation and "Improvise note attack and release" (only for Pro edition).

Enhancements
Note Properties Panel: redesigned Instant Mode as a note-specific "Pitch Mode" option.
Parameter Panel: "Vibrato Envelope" parameter now also works for AI-generated pitch (only for Pro edition).
Synthesizer V Engine: improved the pronunciation under cross-lingual synthesis (voice update required).
Settings Panel: added options for the behavior (preserve or reset the pitch curve) when switching between Sing and Manual modes. (Update from 1.9.0b1)
Piano Roll: revised the design for notes under Manual mode. (Update from 1.9.0b1)
Note Properties Panel: revised the design for the pitch mode switcher. (Update from 1.9.0b1)
Auto-Process: improved the pitch accuracy at extremely high/low pitches. (Update from 1.9.0b1)
Scripting: added script bindings for features related to rap and note-level language settings. (Update from 1.9.0b1)

Behavior Changes
Plugin: the piano roll keyboard now only plays tones on the channel corresponding to the current track.
File: when loading a project from version 1.8.1 and before, strictly follow the global Instant Mode status when setting the pitch mode for notes in the project. (Update from 1.9.0b1)
File: set the pitch mode (Sing or Manual) based on the default pitch mode when importing from external formats. (Update from 1.9.0b1)
Auto-Process: AI pitch generation now responds to phoneme duration changes. (Update from 1.9.0b2)

Bug Fixes
Auto-Process: fixed a bug where pitch is not recomputed after editing the tempo under Instant Mode (now under "sing" mode).
Note Properties Panel: fixed crashes when switching to a new project after selecting a note group with the panel left open.
Render Panel: fixed small timing inaccuracies when bouncing an instrumental track.
Arrangement: fixed a bug where the name for newly created tracks is not translated according to the UI language.
Parameter Panel: fixed various issues related to the copy-paste behavior of control points. (Update from 1.9.0b1)
Plugin: fixed a bug where the preview sound from a MIDI keyboard always goes into the master output instead of the track's own channel. (Update from 1.9.0b1)
License and Updates panel: fixed crashes when closing the License and Updates panel immediately after installing a voice database. (Update from 1.9.0b1)
Auto-Process: fixed a bug causing the effect of Vibrato Modulation to return to its maximum when lowered to 0 on x86 processors. (Update from 1.9.0b1)
Linguistics: fixed empty phonemes occasionally appearing on some Cantonese vocabulary. (Update from 1.9.0b1)
Parameter Panel: fixed crashes when selecting a vocal mode parameter on Linux. (Update from 1.9.0b1)
Scripting: disabled some Javascript features causing incompatibility with Logic Pro when running as a plugin on macOS. (Update from 1.9.0b1)
Plugin: fixed crashes when rendering the piano preview sound. (Update from 1.9.0b2)
Linguistics: fixed a bug where 'cl' phoneme is mistreated as a distinct syllable. (Update from 1.9.0b2)
File: fixed a bug where vibrato and pitch transition properties get reset when loading a project created in version 1.8.1 and before. (Update from 1.9.0b2)
Note Properties Panel: fixed a bug where vibrato and pitch transition properties are not reset when switching to Manual mode, even when the "Preserve" properties option is turned off. (Update from 1.9.0b2)
Live Rendering System: fixed a bug where the rendering gets stuck in the presence of lots of overlapping notes. (Update from 1.9.0b2)
Auto-Process: fixed a bug where notes created from "Ornament Selected Notes" feature do not retain the Pitch Mode option. (Update from 1.9.0b2)
Synthesizer V Engine: fixed crashes on some notes with modified phoneme duration. (Update from 1.9.0b2)